Corporate Sponsors
By sponsoring CACI, you can help us say thank you to the dedicated individuals whose work helps keep our communities safe and provide healing and hope for the youngest victims. Your sponsorship will also help us continue our ultimate goal of changing the way Illinois responds to crimes against children by building a strong network of children's advocacy centers across the state.
On behalf of the staff, volunteers, advocates, and most importantly, the children, we want to thank you in advance for your commitment to the children's advocacy movement in Illinois. These children depend upon your support.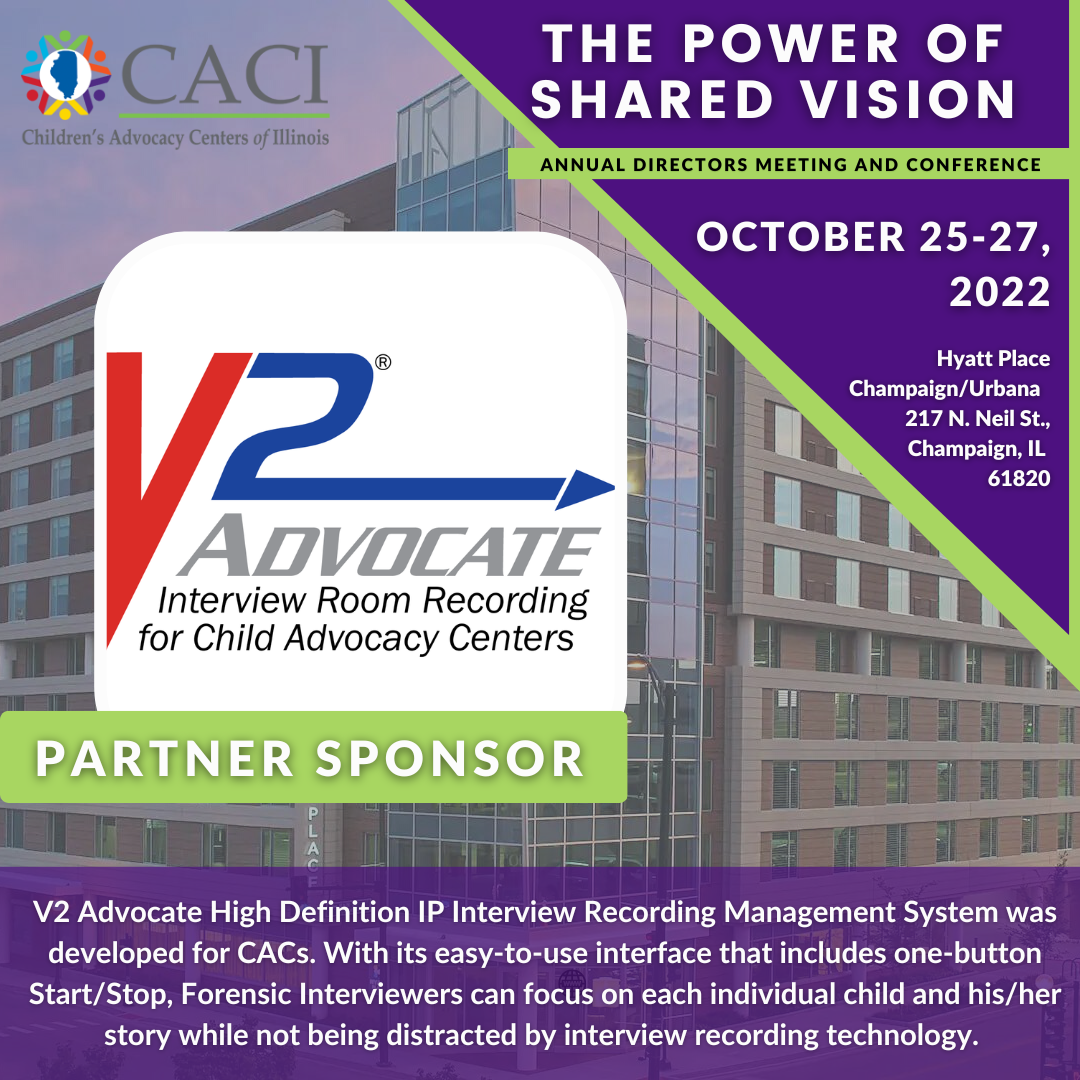 V2 Advocate High Definition IP Interview Recording Management System was developed for CACs. With its easy-to-use interface that includes one-button Start/Stop, Forensic Interviewers can focus on each individual child and his/her story while not being distracted by interview recording technology. Forensic Interviewers can also have peace of mind, knowing that their recordings will be automatically stored and secured after each session. V2 Advocate can record two HD camera views in each room. Post interview, recordings can be easily shared with the rest of the MDT via Cloud, Flash Drive or DVD. Mobile, single room and multiple room options are available. Popular features include Real-time Remote Monitoring, Immediate Replay, Annotation, and the Evidence Locker which stores thousands of hours of interviews. 
For more information, contact Rich Curtis via phone: 210-547-2134 or email: rcurtis@comelectronics.com
Check Out the V2 Flyer Here